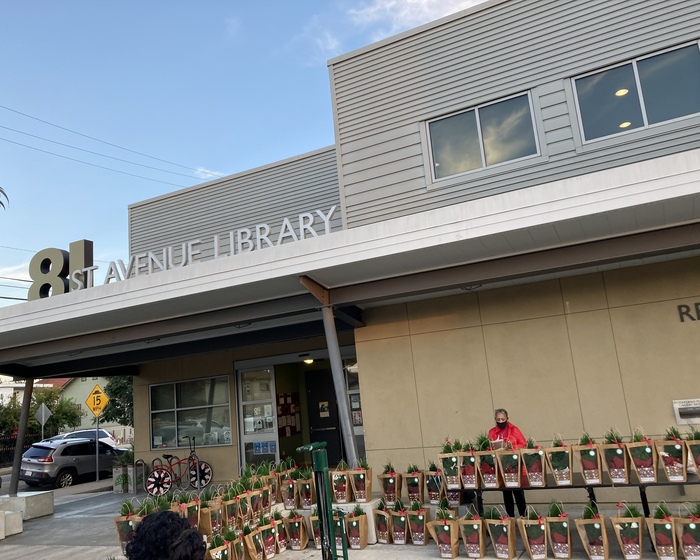 AB&I was excited to kick off the holiday season this year with several community events. They started with the annual tree giveaway at the 81st Avenue Library. This was AB&I's second year partnering with the library to give away 100 potted trees for Christmas. Because of the tree shortage, the trees were smaller, but still much appreciated. The library shares a lot with two schools and the teachers will be using the tress in their classrooms.


They also volunteered to help the East Oakland Collective pack meals, hygiene kits and snacks for the Feed the Hood project. Lastly, in the spirit of Thanksgiving, AB&I team members Michael Lowe and Kristen Cook, joined by Kristen's mom and grandmother, helped hand out 300+ turkeys at Good Hope Baptist Church. Kristen also helped direct traffic at AB&I neighbor Argent Materials where they handed out more than 400 turkeys and other supplies. 

Kristin said, "It has been both a busy and rewarding experience to be able to be a part of these community events."