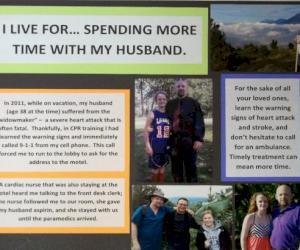 Angela Lewis was chosen as the Manchester Tank-Crossville (MTC) winner in the recent EHS/HR Awareness Poster Contest (pictured).  Several of our facilities conducted CPR training during the month of June, but when you were taking the training, did you think you would really ever have to use it?  Angela's poster reminds us that this training may save a life one day, and that life may be someone very close to us.
Angela is the Environmental Manager at MTC.
Congratulations Angela!