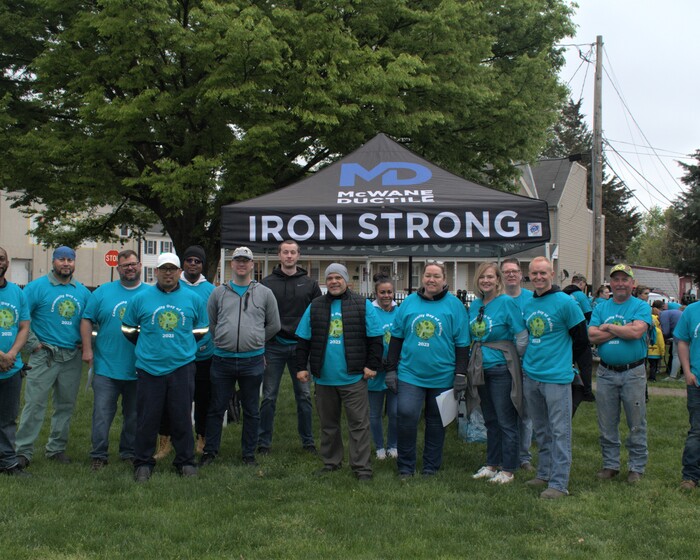 On Saturday, Aprill 22, McWane Ductile New Jersey partnered with local non-profit Norwescap for the Phillipsburg Community Day of Action cleanup event. More than 20 team members volunteered their time, including Vice President and General Manager Keith Mallett and Union President Andres Carpio.

Volunteers were provided gloves, dust pans, garbage bags, masks and litter grabbers to assist in the clean-up effort, and McWane Ductile New Jersey donated custom-designed t-shirts for volunteers to wear. The group gathered at Shappell Park before spreading throughout the community, cleaning up debris along the way. 
We salute these team members who volunteered their time to give back to the community and help make Phillipsburg a more enjoyable place to live and work.