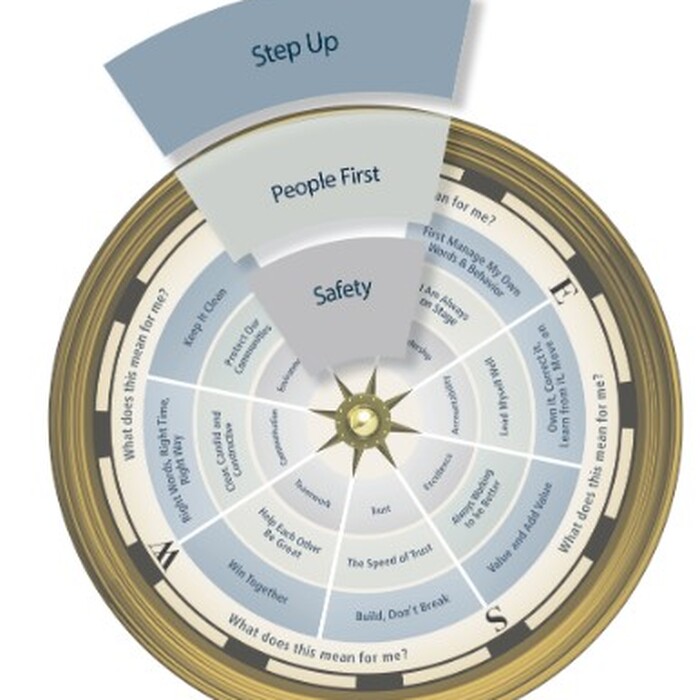 By Mickey Hannum, CSP, CPSA, CPEA
Vice Presdient Health & Safety
Each organization has a culture, whether intentional or unintentional. Culture is the unwritten standards and norms that shape mindsets, attitudes and behaviors of team members. At McWane, culture is not just about safety and should not be described as our "safety culture." Safety leadership is a key component in developing the overall desired culture, but it is not the only component.

McWane team members are fortunate to have a strong and robust compliance program that we build on. Leadership within the organization worked diligently to build the compliance foundation we stand on today. This foundation provides us a unique opportunity to drive operational excellence using The McWane Way as our guiding principles. 

The McWane Way helps us understand that a commitment to safety should not be a priority, but a principle that drives our organization's decision making at all levels. It is critical that we use every situation as a learning opportunity. Constantly and accurately learning from every situation or challenge we face will help us achieve operational excellence across the organization, which includes continuously improving in safety.

McWane's robust compliance allows us to have better discussions and improve from near misses, injuries, process upsets, equipment damage and other significant events. The health and safety team is actively using human and organizational performance concepts to leverage learning opportunities. There is a desire to dig deeper on incident investigations to understand how an event occurred. Focusing on what we can learn from an event and how we can share this knowledge across the organization leads to discussing cultural dynamics that may have an impact on an incident. A great question that needs to be asked during the incident investigation is, "Did an unintentional culture creep by our actions or non-actions?" This simple mindset can lead us to a better lesson and understanding of each event.

Health and safety audits are also an opportunity to learn. A large portion of the health and safety audits engage the production floor in conversation. The team members using equipment daily have a precise understanding of safety vulnerabilities, so it is critical that we learn from them. These conversations on the floor lead to greater understanding of how a team member can be injured, the potential severity, safeguards we have in place, safety gaps and how we can improve our program. This effort is starting to create some impactful added value that will help us improve.

It is important that our actions and discussions complement the intentional or desired culture we want. Otherwise, an unintentional culture may take over and become more dominant than what we have cultivated. This means equipping our team members with ongoing training to encourage engagement and empowerment in safety.

McWane will soon offer coaching on human and organizational performance, and safety leadership, as well as guidance for advanced hazard recognition and mitigation, and enhancement of onboarding and training.

As we advance toward a culture rooted in safety, we look forward to supporting a team committed to shared discovery, problem solving and effective change.